Concert setlist :
1, Intro - Crowds
2, Double Dare
3, Terror Couple Kill Colonel
4, In The Night
5, Scopes
6, A God In An Alcove
7, The Spy In The Cab
8, Telegram Sam
9, Stigmata Martyr
10, In The Flat Field
11, St. Vitus Dance
12, Dark Entries
Shared the stage with:
Blurt - support band
Modern English - support band
Photos: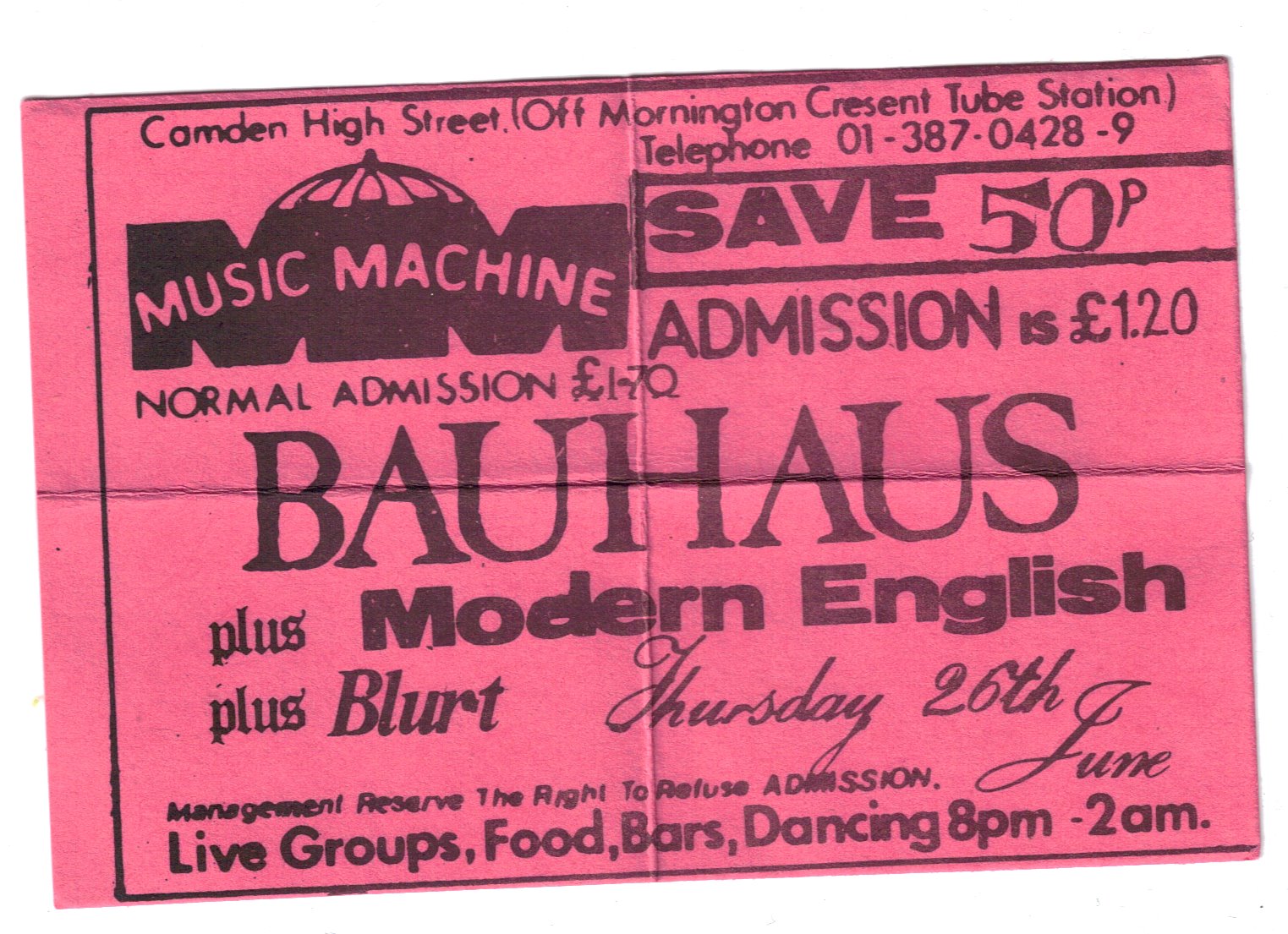 Thanks to Hauskeeper
« PREV 1 / 2 NEXT »
Attenders:
HAUSKEEPER

People who have audio recordings:
Hapcibeno

People who have video recordings:
nobody have it...

Comments:
2009-11-28 02:00:36 - HAUSKEEPER

My first Bauhaus gig, I had turned up to other Bauhaus shows but could never get in as I looked so young. The Music Machine was a great venue with a good atmoshere, it was always packed, a decent size club with a pretty good sound. I had a hard time getting in so stood up on the balcony for most of the show, just watching and trying to go un-noticed.
I remember being blown away by the sound and energy of the band, by Petes interaction with the audience and all the strobes. 
Please log in to add comments.
| | |
| --- | --- |
| | | v1.2 created by Hapcibeno 2009 | Facebook | Sources & Thanks | Login | | | |