Concert setlist :
1, Lucifer Sam
2, It Could Be Sunshine
3, The Dog-End Of A Day Gone By
4, No New Tale To Tell
5, Seventh Dream of Teenage Heaven
6, Kundalini Express
7, Love Me
8, All In My Mind - Acoustic version
9, An American Dream
10, Yin And Yang (The Flowerpot Man)
11, Mirror People
12, Ball of Confusion
Shared the stage with:
The Lucy Show - support band
Photos: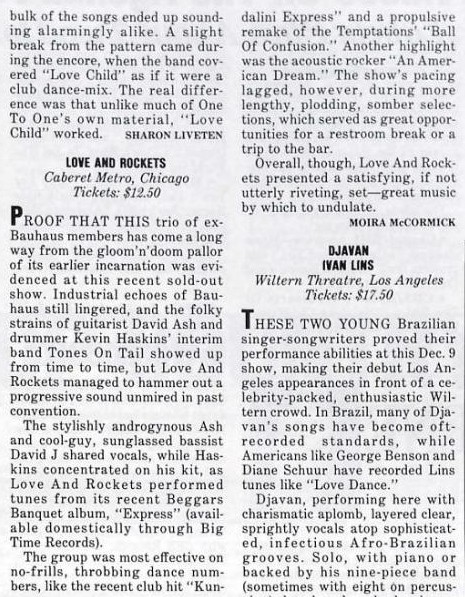 Article
« PREV 1 / 2 NEXT »
Attenders:
no attenders yet ...

People who have audio recordings:
akiforhair, Hapcibeno, max1334

People who have video recordings:
nobody have it...

Comments:
no comments yet ...
Please log in to add comments.
| | |
| --- | --- |
| | | v1.2 created by Hapcibeno 2009 | Facebook | Sources & Thanks | Login | | | |