Concert setlist :
1, Double Dare
2, In The Flat Field
3, Silent Hedges
4, In Fear of Fear
5, Of Lillies And Remains
6, Dancing
7, Rosegarden Funeral of Sores
8, Terror Couple Kill Colonel
9, Hair of The Dog
10, Mask
11, The Man With X-Ray Eyes - slow version
12, Kick In The Eye
13, Hollow Hills
14, Stigmata Martyr
15, Dark Entries
Shared the stage with:
Blazing Affair - support band
Zeitung-Da! - support band
Photos: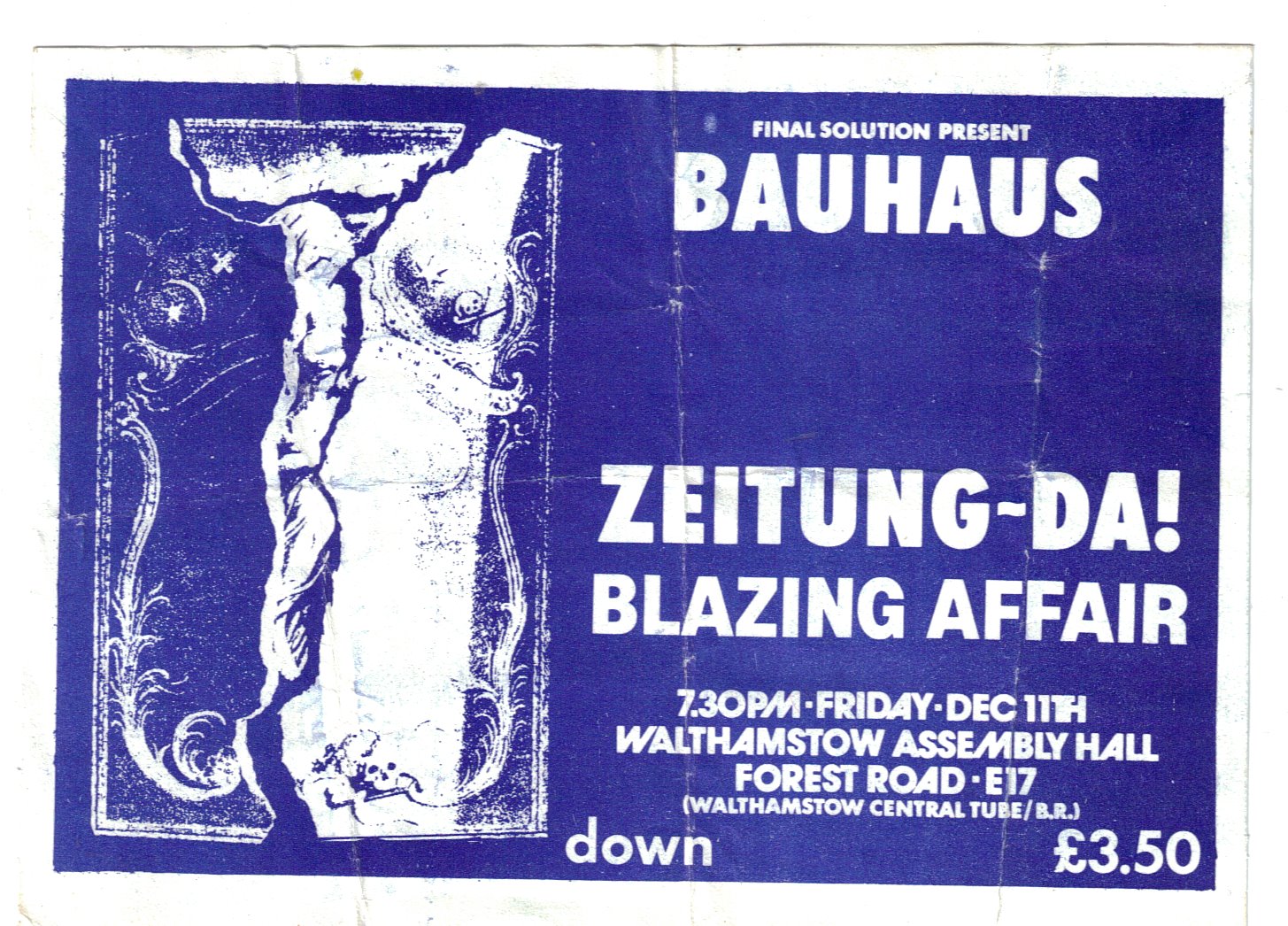 Thanks to Hauskeeper
« PREV 1 / 2 NEXT »
Attenders:
HAUSKEEPER

People who have audio recordings:
akiforhair, architektur, Hapcibeno, HAUSKEEPER

People who have video recordings:
nobody have it...

Comments:
2009-11-28 01:37:39 - HAUSKEEPER

Probably one of the best Bauhaus gigs I ever went too, everything was just right, the band, the audience and the atmospere were fucking brillant. 
It had snowed really heavy all day so we wern't even sure it was going to go ahead. 
Hardly any buses or trains were running so we ended up walking miles to get there.
It was full of diehard followers, the regulars, all the usual faces who followed the band. 
The gig was played in this huge cavenous hall with a high stage, the sound great, there was so much dry ice you could'nt see the band for the first two numbers. Pete wore that checkered sweater and was in a great mood, kept talking to the audience. The band played really well and seemed up for it, the audience were in a great mood too, not a single fight or scuffle which was kind of rare for an early Bauhaus show.
We rolled out of there into the cold snowy night, very sweaty and very happy.
Please log in to add comments.
| | |
| --- | --- |
| | | v1.2 created by Hapcibeno 2009 | Facebook | Sources & Thanks | Login | | | |