Concert setlist :
1, Intro - Mars (???)
2, Third Uncle
3, Silent Hedges
4, In Fear of Fear
5, The Spy In The Cab
6, Honeymoon Croon
7, Lagartija Nick
8, Rosegarden Funeral of Sores
9, Antonin Artaud
10, The Passion of Lovers
11, The Three Shadows Part III. - poem version
12, The Three Shadows Part II.
13, Nighttime
14, Kick In The Eye
15, Hollow Hills
16, In The Night
17, Ziggy Stardust
18, Double Dare
Shared the stage with:
Southern Death Cult - support band
Photos: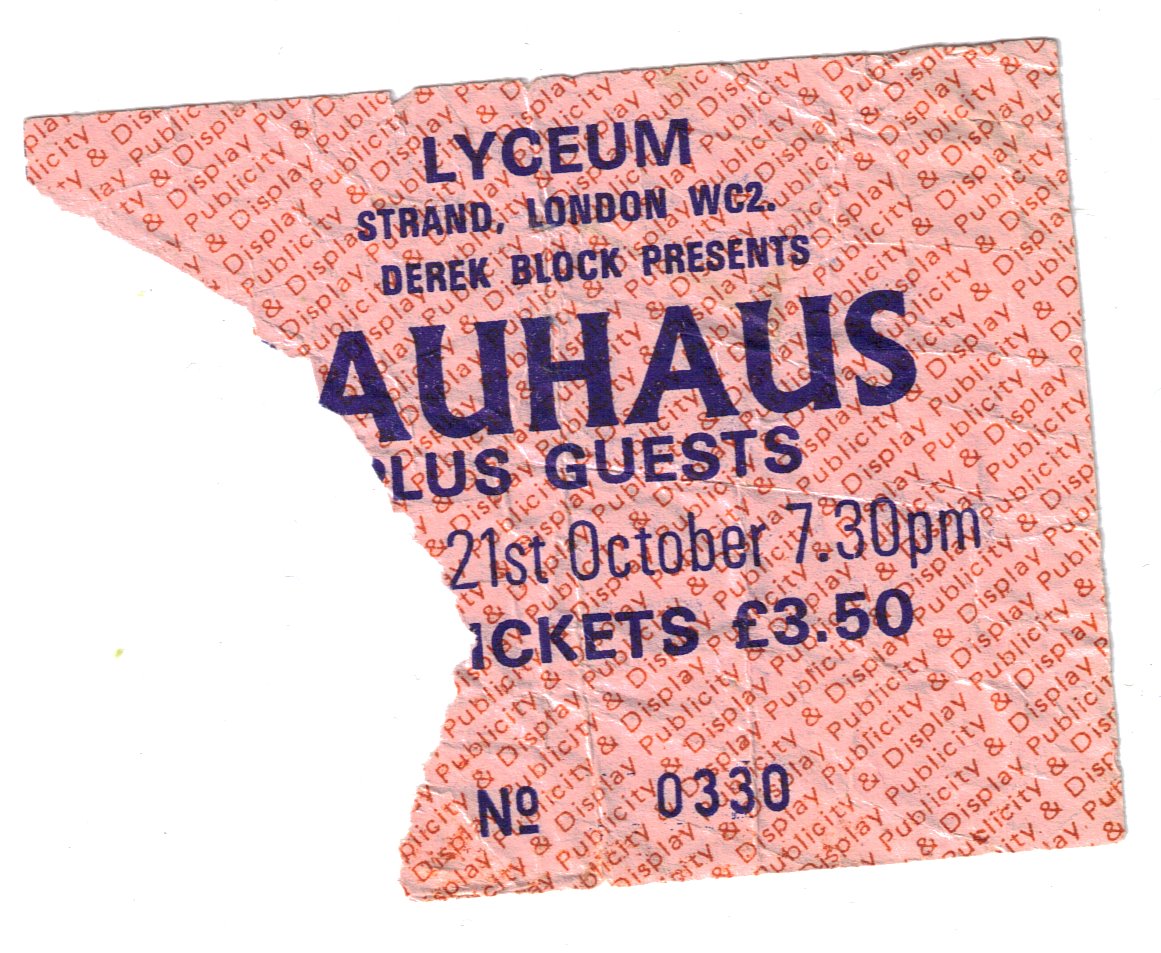 Thanks to Hauskeeper
« PREV 1 / 3 NEXT »
Attenders:
HAUSKEEPER

People who have audio recordings:
akiforhair, architektur, Hapcibeno, HAUSKEEPER, max1334

People who have video recordings:
nobody have it...

Comments:
2009-11-29 00:53:18 - HAUSKEEPER

Those two Lyceum shows from the winter 1982 tour were both exceptional, the whole intro followed by third uncle thing was genius but the loss of "In the flat field" was hard to take. 
Lagartija nick was a good live, always got the crowd going, as did the return of Spy in the cab and Double Dare. Brilliant shows both of them. Bauhaus at their peak really, it was never the same after 1982, for some reason 1983 was different. 
Please log in to add comments.
| | |
| --- | --- |
| | | v1.2 created by Hapcibeno 2009 | Facebook | Sources & Thanks | Login | | | |