Concert setlist :
1, Dark Entries
2, In The Flat Field
3, Silent Hedges
4, In Fear of Fear
5, Of Lillies And Remains
6, Swing The Heartache - early version
7, Spirit
8, Dancing
9, The Three Shadows Part II.
10, A God In An Alcove
11, Rosegarden Funeral of Sores
12, All We Ever Wanted Was Everything - early alternate version with dub
13, Hollow Hills
14, Kick In The Eye
15, Stigmata Martyr
16, Ziggy Stardust
Soundcheck recording is 10 min long
Photos: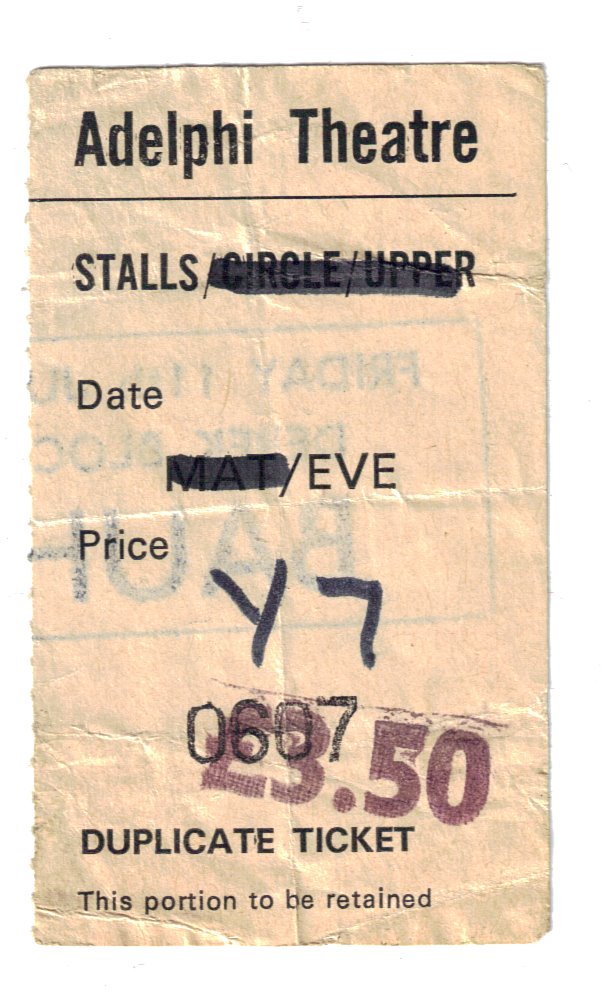 Thanks to Hauskeeper
« PREV 1 / 2 NEXT »
Attenders:
HAUSKEEPER

People who have audio recordings:
akiforhair, architektur, Hapcibeno, HAUSKEEPER, max1334

People who have video recordings:
nobody have it...

Comments:
2009-11-28 21:37:45 - HAUSKEEPER

This was a stunning gig that has become well known for all the wrong reasons. 
The whole evening was brilliant, the band, the audience, the sound, the venue everything was just right... listen to a bootleg of it, the energy that night was fantastic.
There was never a riot, just a few punches thrown and some broken seats... no biggie.

The first 6 or 7 rows of seats got broken and torn out because of the lack of room between the stage and the front row. Unlike the Old Vic there was real concert security present, and they made there presence known by being heavy handed.
There was an orchestra pit in front of the stage that had a 4ft high handrail around it to stop people falling in. 
The pit was 8-10 feet deep and there were security in the pit and around the outside of it... they were pushing people back as they surged forward to get to the front of the stage. People were throwing bits of broken seats into the pit as they were tripping over them, unaware that there were security down there.... the whole thing really wasn't the huge deal the papers made it out to be.
We turned up early for the Saturday nights gig only to find notices posted on the front doors saying that it was cancelled and a full refund would be given. So we hiked it back to Charing Cross station and sold our tickets to some unsuspecting punters.

The Band ended up playing a make-up replacement show at the Lyceum on July 4th, that show was another great Lyceum performance. 
Southern Death Cult were supposed to support them but pulled out and hopped across town to the Hammersmith Palais and supported Theatre of Hate instead.... we ended up with Amazulu !! 
Please log in to add comments.
| | |
| --- | --- |
| | | v1.2 created by Hapcibeno 2009 | Facebook | Sources & Thanks | Login | | | |