Concert setlist :
1, The Passion of Lovers
2, In The Flat Field
3, Silent Hedges
4, Rosegarden Funeral of Sores
5, In Fear of Fear
6, Hair of The Dog
7, Of Lillies And Remains
8, The Man With X-Ray Eyes
9, Harry
10, Mask
11, Dancing
12, Kick In The Eye
13, Hollow Hills
14, Stigmata Martyr
15, Dark Entries
16, Spirit
Shared the stage with:
Gene Loves Jezebel - support band
Photos: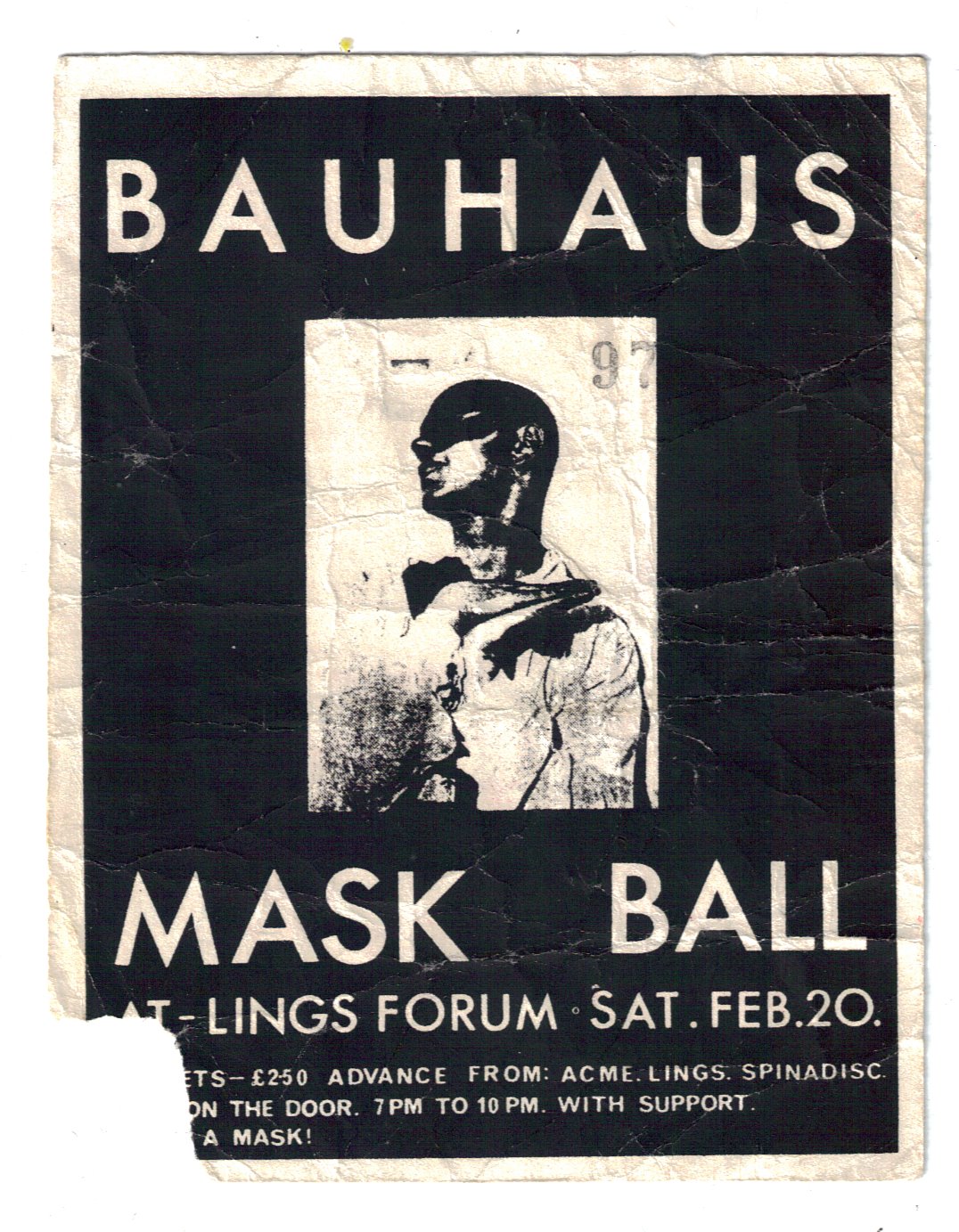 Thanks to Hauskeeper
« PREV 1 / 2 NEXT »
Attenders:
HAUSKEEPER

People who have audio recordings:
akiforhair, architektur, Hapcibeno, HAUSKEEPER, max1334

People who have video recordings:
nobody have it...

Comments:
2009-11-28 01:51:06 - HAUSKEEPER

We got the tickets for The Old Vic show and this show from Stella through the fan club. The gig itself wasn't that great, but it was the first Bauhaus gig of 1982.
We had to be there so we made the journey Northward. It was always cool heading off to a new venue in a town you didn't come from. The sound was ok, the band played ok and the audience was up for it but it wasn't a classic Bauhaus gig.

Please log in to add comments.
| | |
| --- | --- |
| | | v1.2 created by Hapcibeno 2009 | Facebook | Sources & Thanks | Login | | | |