Concert setlist :
1, The Passion of Lovers
2, In The Flat Field
3, Boys
4, Poison Pen
5, Kick In The Eye
6, A God In An Alcove
7, Rosegarden Funeral of Sores
8, Muscle In Plastic
9, Hair of The Dog
10, Hollow Hills
11, Stigmata Martyr
12, Dark Entries
Shared the stage with:
Subway Sect - support band
The Birthday Party - support band
Photos: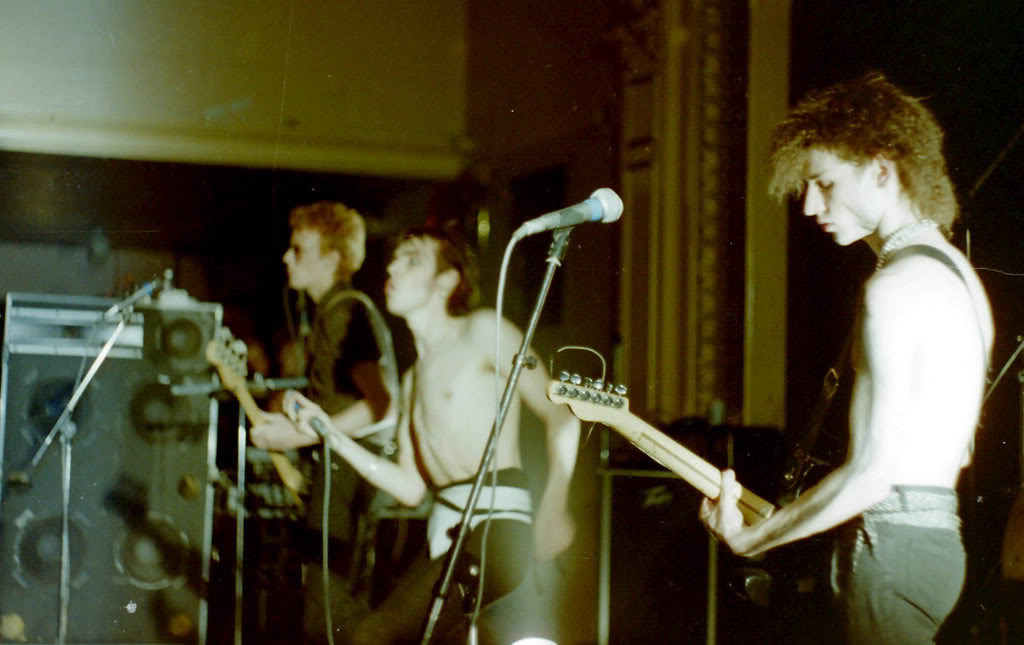 Copyright Suezan Skelton
« PREV 1 / 4 NEXT »
Attenders:
HAUSKEEPER

People who have audio recordings:
akiforhair, architektur, Hapcibeno, HAUSKEEPER

People who have video recordings:
nobody have it...

Comments:
2009-11-28 18:03:43 - HAUSKEEPER

Travelling to Brighton from Hertfordshire is pretty easy now, back then it was a fucking nightmare. 
It's really not that far but we had to take the train into London, make our way across on the underground then take another train south to Brighton. It was a big deal to us as we were 16 and wern't used to travelling out of the London area to see bands. 
We did'nt realize that all the trains stop running at 8pm, we spent the night huddled in a shop doorway as we had just enough for the fare home the next day.... not the first or the last time we'd have todo that. 
Jenkinsons was not what I expected, it was actually a really cool place and the locals seemed alright. There wasn't any of the bullshit fights we grew accustomed to when travelling to another city or town to see bands. Although it did kick off at future Bauhaus shows in Brighton, another story.
I don't actually remember that much about the show other than it was a great night and the sound was really good. We ended up going back to Brighton alot to see bands, it was a cool town with cool people that seemed to have it's own scene. 
Plus if you went there during winter to see a band you could get a cheap hotel.... much better than a doorway.
Please log in to add comments.
| | |
| --- | --- |
| | | v1.2 created by Hapcibeno 2009 | Facebook | Sources & Thanks | Login | | | |