|HOME |CONCERTS |SONGS |BANDS |TV & RADIO |RELEASES |SESSIONS |TIMELINE |MISSING |UPDATES |CONTACT |SHOP |

Artist: Love And Rockets
Tour name: 1987 - Earth-Sun-Moon tour - US
Date: 1987-11-28
Venue: Numbers
Location: Houston
State: TX
Country: United States

Thanks to Jim Bullington for date/venue/support information


Recordings :
Not available


Concert setlist :
Not available
Shared the stage with:
Jane's Addiction - special guest
Reviews:
Love and Rockets blasts off
Photos: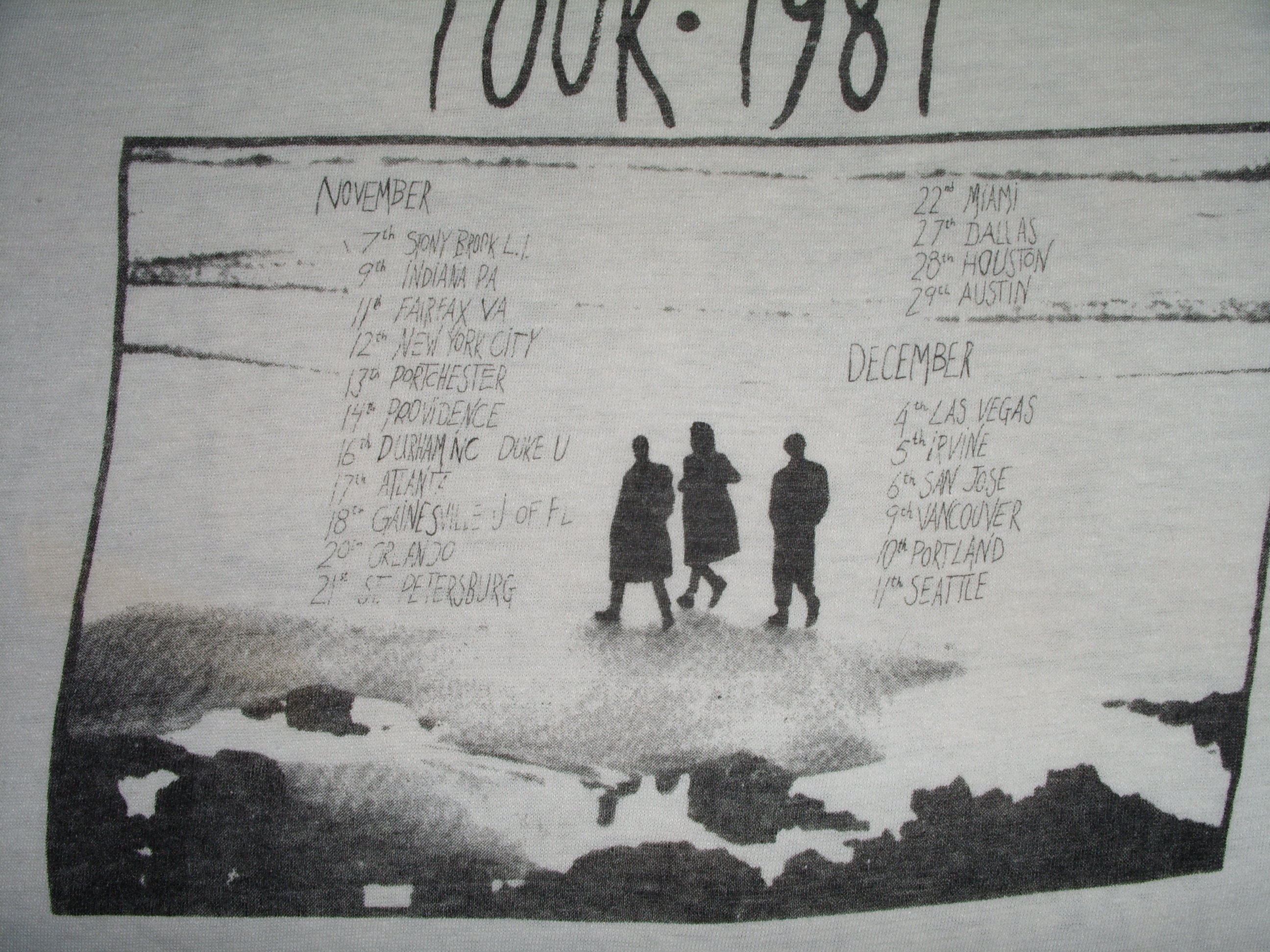 Tour t-shirt picture linked from
http://janesaddiction.org
« PREV 1 / 1 NEXT »
Attenders:
jimhb

People who have audio recordings:
nobody have it...

People who have video recordings:
nobody have it...

Comments:
2009-11-10 10:36:29 - jimhb

After 22 years all I remember was that it was a great show. The Bubblemen came out to introduce the band and then they launched into Mirror People. They also played Seventh Dream, K. Express, No New, The Light, Rain Bird.. I think it was the same set list they played for most of this tour.  Janes Addiction opened. They ended the show with the song Chip Away.
Please log in to add comments.
| | |
| --- | --- |
| | | v1.2 created by Hapcibeno 2009 | Facebook | Sources & Thanks | Login | | | |