Concert setlist :
1, In The Flat Field
2, Dancing
3, Boys
4, Poison Pen
5, Of Lillies And Remains
6, Terror Couple Kill Colonel
7, A God In An Alcove
8, Rosegarden Funeral of Sores
9, Muscle In Plastic
10, Kick In The Eye
11, Hollow Hills
12, The Passion of Lovers
Shared the stage with:
Subway Sect - support band
The Birthday Party - support band
Photos: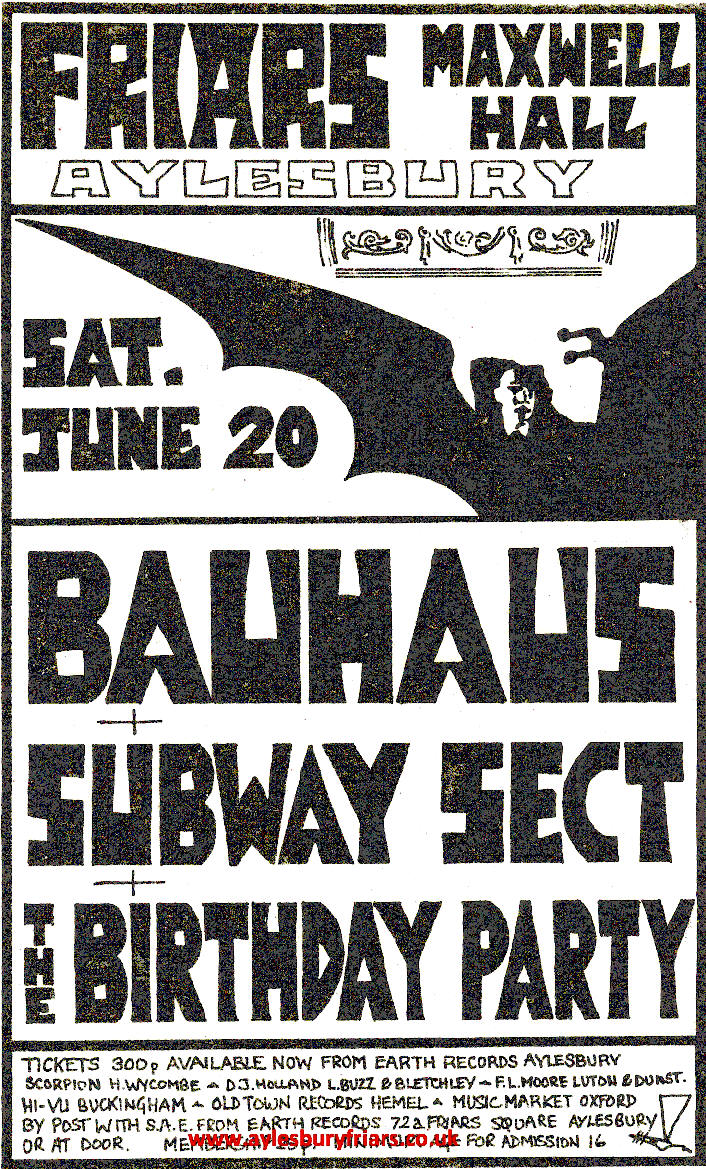 Thanks to Hauskeeper
« PREV 1 / 3 NEXT »
Attenders:
AB, HAUSKEEPER

People who have audio recordings:
akiforhair, Hapcibeno, HAUSKEEPER

People who have video recordings:
nobody have it...

Comments:
2010-04-20 18:41:13 - AB

Was on front row and got squashed and fainted.
Please log in to add comments.
| | |
| --- | --- |
| | | v1.2 created by Hapcibeno 2009 | Facebook | Sources & Thanks | Login | | | |