Concert setlist :
1, Bela Lugosi's Dead
2, In The Flat Field
3, Boys
4, Muscle In Plastic
5, Dancing
6, Of Lillies And Remains
7, Rosegarden Funeral of Sores
8, Hair of The Dog
9, Hollow Hills
10, Kick In The Eye
11, The Passion of Lovers
12, Stigmata Martyr
Photos: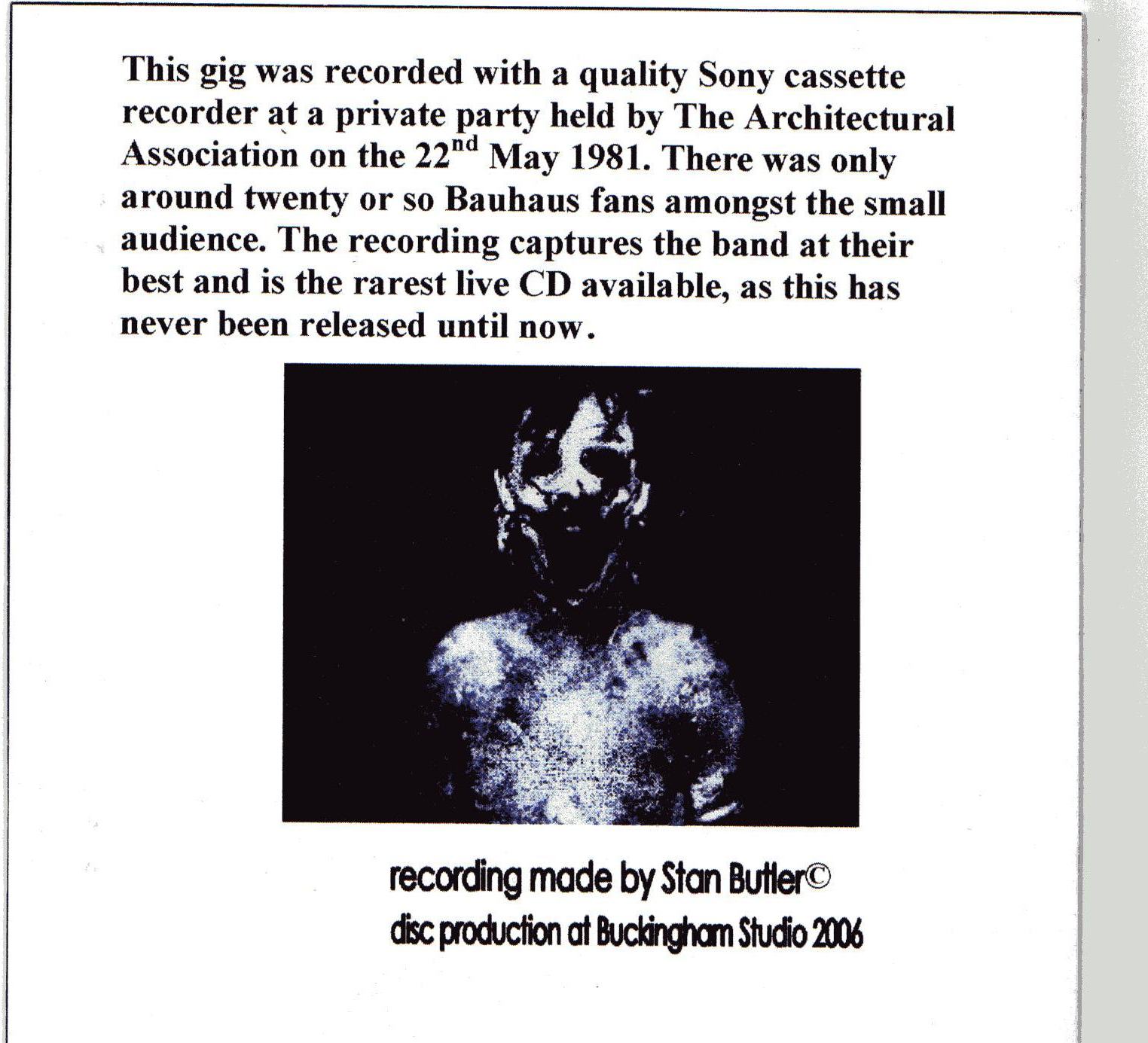 Info sheet
Thanks to Akiforhair
« PREV 1 / 2 NEXT »
Attenders:
no attenders yet ...

People who have audio recordings:
akiforhair, architektur, Hapcibeno, HAUSKEEPER, max1334

People who have video recordings:
nobody have it...

Comments:
2010-04-19 01:19:52 - Blackraven989

I'd seriously would love a copy of this gig, I've been looking for rare and decent Bauhaus
gigs for some time. 1981 was a prime year and the first time I heard Bauhaus.
Please log in to add comments.
| | |
| --- | --- |
| | | v1.2 created by Hapcibeno 2009 | Facebook | Sources & Thanks | Login | | | |