Concert setlist (incomplete):
1, Mirror People
2, Inside The Outside
3, No New Tale To Tell
4, Welcome Tomorrow
5, Rain Bird
6, Haunted When The Minutes Drag
7, The Light
8, Seventh Dream of Teenage Heaven
9, Love Me
10, It Could Be Sunshine
11, Kundalini Express
12, Yin And Yang (The Flowerpot Man)
13, Ball of Confusion
14, Lazy
Shared the stage with:
Jane's Addiction - support band
Photos: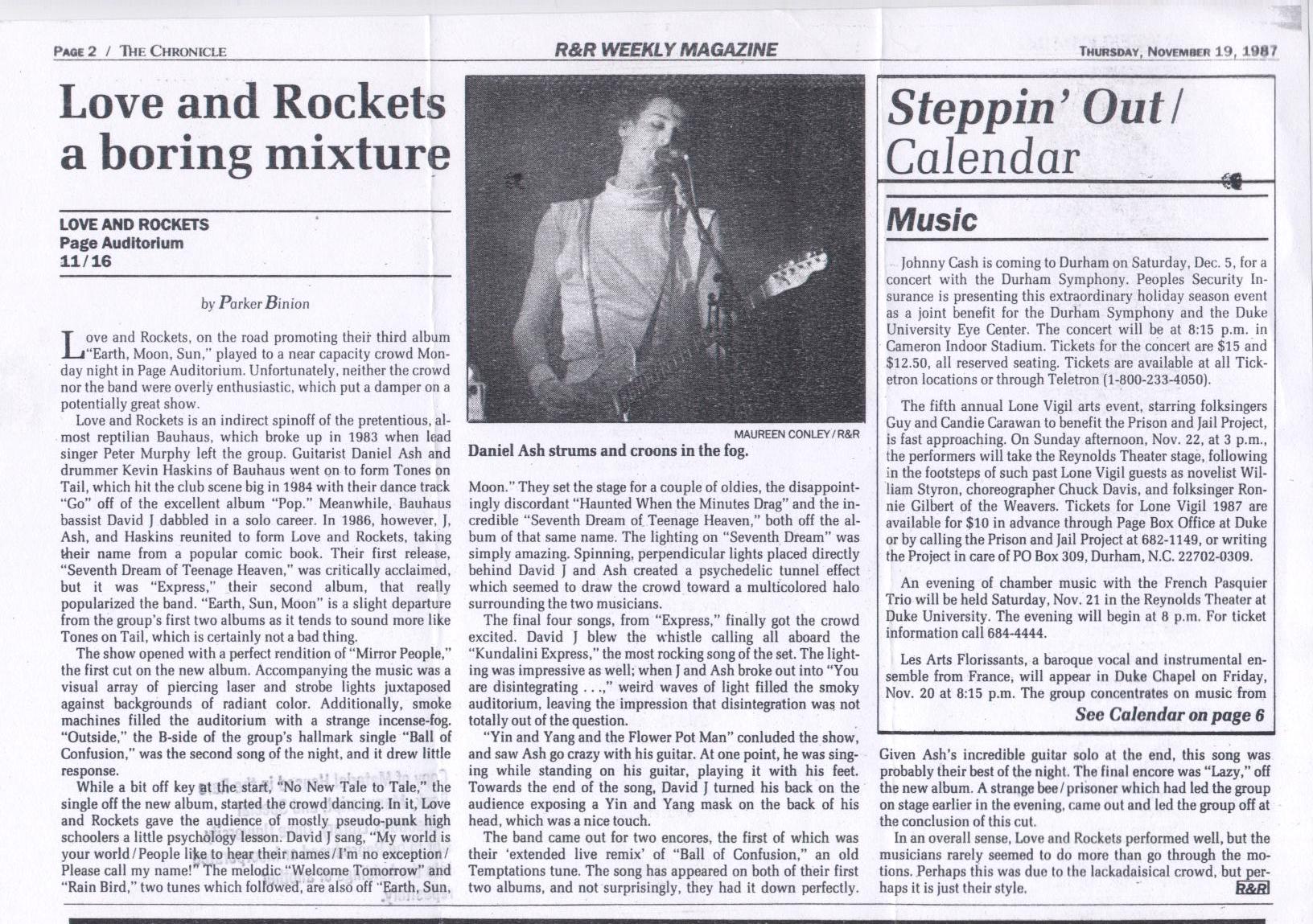 Review scan linked from
http://janesaddiction.org
« PREV 1 / 2 NEXT »
Attenders:
no attenders yet ...

People who have audio recordings:
akiforhair

People who have video recordings:
nobody have it...

Comments:
no comments yet ...
Please log in to add comments.
| | |
| --- | --- |
| | | v1.2 created by Hapcibeno 2009 | Facebook | Sources & Thanks | Login | | | |